Maybe you are wondering, "which freelancing websites are best for beginners?"
Suppose you find work for freelancing regularly. 
This website is for you. It's a great way to earn consistently.
 I suggest only the best freelance website. 
That works for you rather than an expert method for finding freelance work.
MUST READ – What is Freelancing?
Here is the list for which is the best freelancing websites for beginners.
Fiverr
Freelancer.com

Upwork

Guru
LinkedIn
These seven websites are the top platforms for providing a great source of income for freelancers. You can earn $1000 per Month using these websites.
Let's talk further about these websites.
MUST READ – How to Get Your First Client on Upwork (Expert Method🔥)
Best freelancing websites
1. Fiverr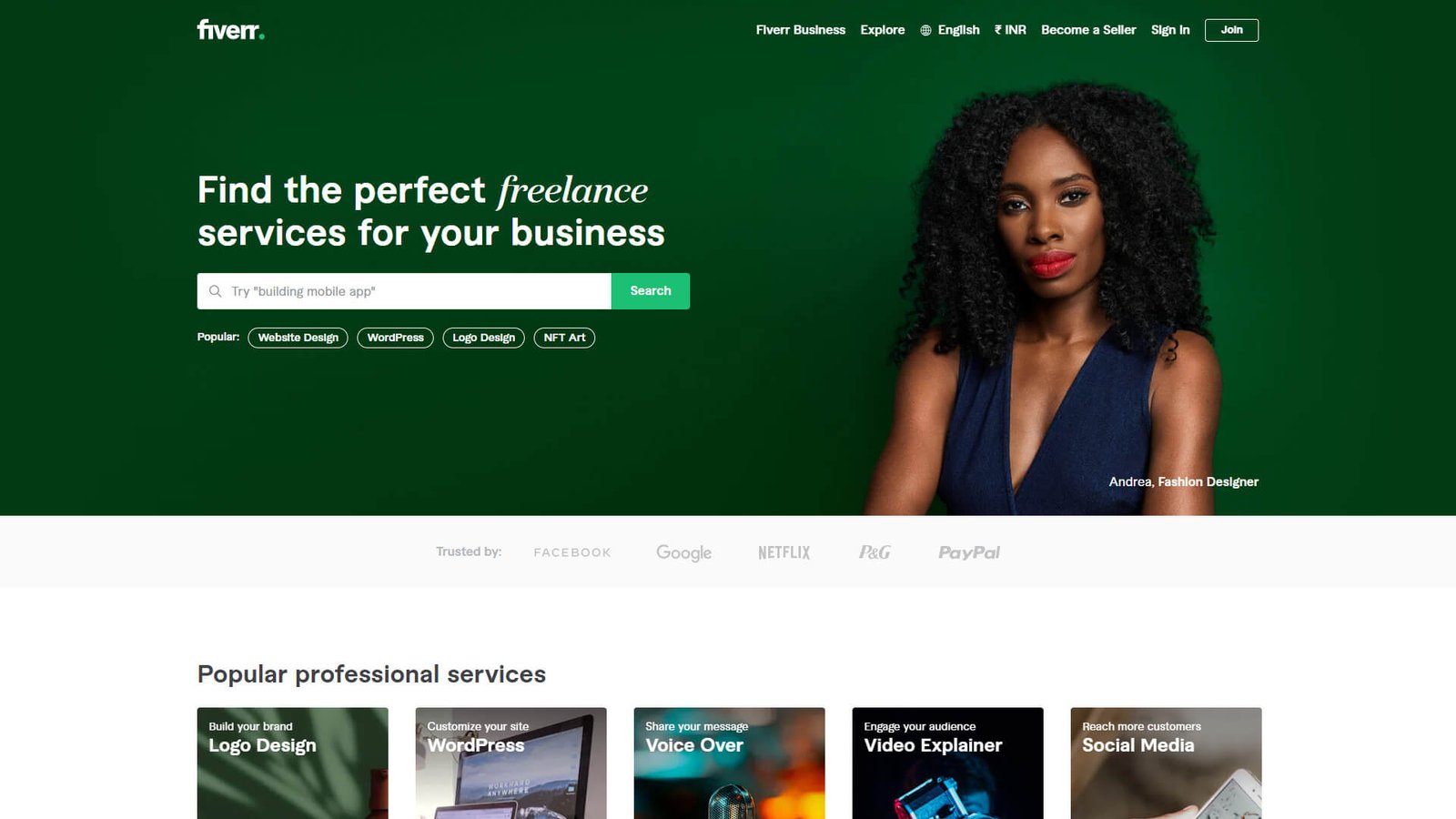 This is the most popular worldwide platform to help you get your freelance work. Fiverr provide you with international clients and small type of project.
The project type is fixed-price projects.
The project minimum cost is $5.
It's one of the best freelance websites.
Most Profitable Gigs
Graphics Design
Digital Marketing
Article Writing
Website Testing
Landing page Design
Photoshop Editing
Logo Design
Video Editing
 Link – https://www.fiverr.com/
2. Toptal
Toptal is the best freelance website for expert freelancers. Hire the top 3% of freelance talent. That's why Toptal provides you, high paying clients. Toptal recruits only those with expert skills and English Proficiency to manage work, and Provide High-quality work to clients.
If you crack the Toptal interview, you hire in just 48 hours.
Toptal offer you type of freelance work
– Flexible time
– Hourly projects
– Full-time contract-based projects 
Top companies hire Toptal Freelancers for their most important projects. 
Toptal top categories are 
1. Software developer
2. Designer
3. Finance expert
4. Product manager
5. Project manager
Link – https://www.toptal.com/
3. Freelancer.com
MUST READ – Highest Paying Job In the UK
Freelancer is a Huge marketplace for freelancers. People earn a lot of money from freelancer.com. one of the best freelance websites. Most beginners try freelancer.com because every 5 minutes, post a new job on the website. but it's pretty difficult to grab a job because lots of freelancers already part of freelancer.com
Freelancer's top primary categories are
1. Software Development
2. Web Development
3. Digital Marketing
Link – https://www.freelancer.com/
MUST READ – How to find work as a freelancer?
Upwork
Upwork is one of the best freelancing websites.
It's one of the biggest markets in the world.
You will get the best and high-ticket clients from here.
Upwork provides you with types of work as Fixed price, Hourly based, and contract-based. The great system. manages everything and has excellent support from Upwork if you have any questions.
But one problem with Upwork. Upwork commission is 20% of your total job price. That means If your job budget is $100. So, $20 cut his commission.
I earn $6000 in just seven months. from Upwork as a front-end developer.
I work on Upwork as a full-time freelancer.
You can build your best worldwide network using Upwork.
You get regular work from Upwork.
But the first 2 – 3 months are tough.
It would be best if you bided on the job at least ten times daily.
I highly recommend it to you. Upwork changes your life completely.
MUST READ – Top 13 Most In-Demand Skills for freelancing
Upwork's top 10 most in-demand
Tech skills:
Web Design

WordPress

Web Programming

JavaScript

CSS

HTML

PHP

Shopify

API

Graphic Design
Marketing skills:
Social Media Marketing

Lead Generation

Facebook

SEO

B2B Marketing

Instagram

Marketing Strategy

Social Media Management

Email Marketing

Marketing Research
Customer service skills:
Customer Service

Customer Support

Email Communication

Phone Support

Email Support

Communication Etiquette

Online Chat Support

Answering Product Questions

Data Entry

Administrative Support
Link – Upwork
5. Guru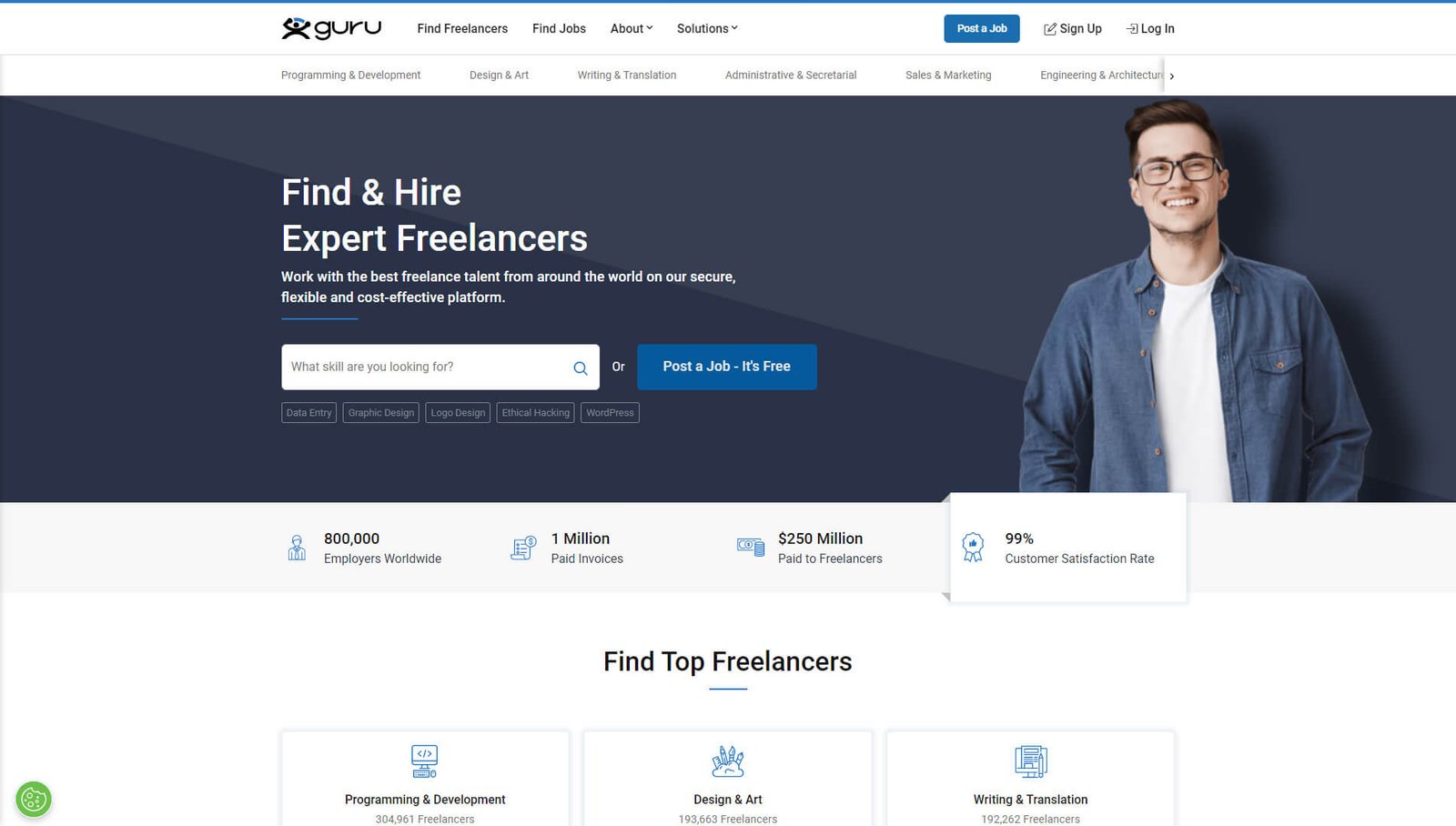 Guru is also a good platform for you. You can also earn $1000/Month. It's working well for freelancers. This platform is for expert developers.
guru has 800,000 clients worldwide. $250 Million Paid to Freelancers. You can regularly earn from the guru.
best system features,
Credibility
Security
Support
Flexibility
Values
Link – https://www.guru.com/
6. People Per Hour
People per hour offer you great quality high-ticket clients and excellent earning sources. You can create your profile and start your best gig. Make your offer.

People per hour is the best freelance website for freelancers.
like this:-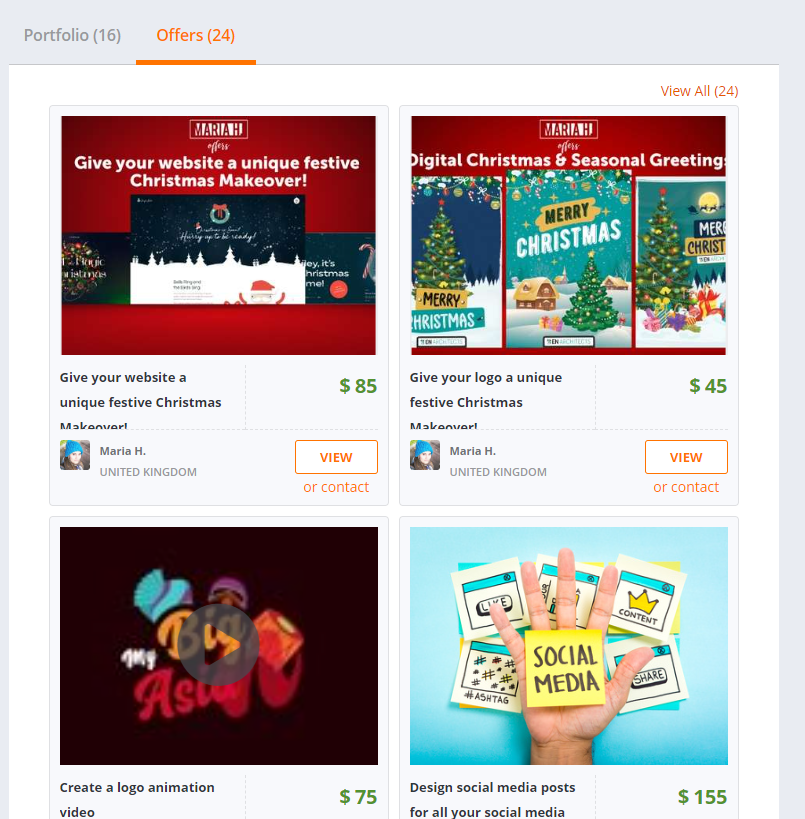 See expert freelancer profiles in your categories. And learn from them. It's a great way to learn and earn something. Maybe this platform will change your life.
People per hour primarily provide small projects completed in 7 days maximum. You can try and learn how to earn and how to learn things from other experts.
Link – https://www.peopleperhour.com/
7. Linkedin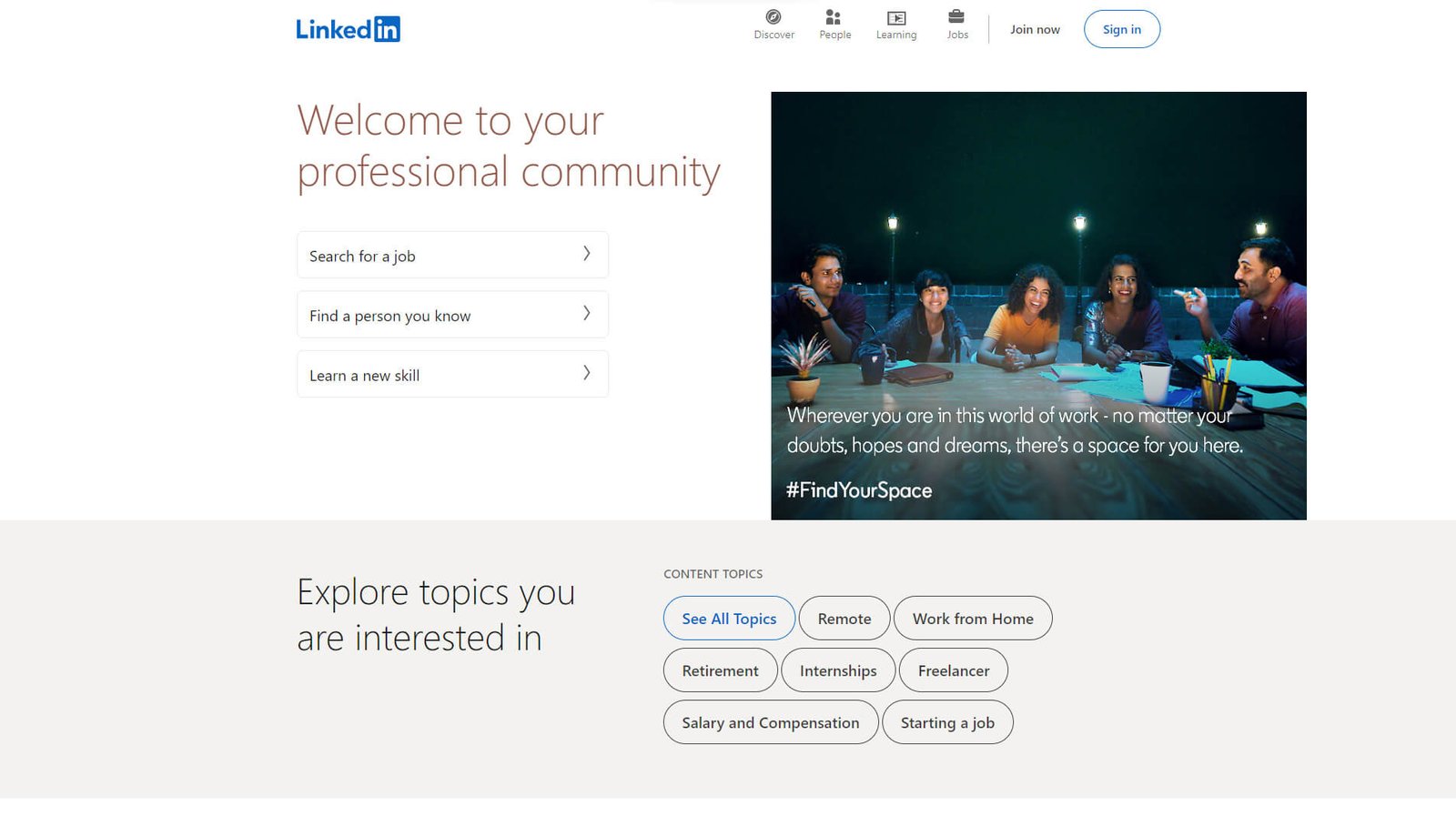 Linkedin is an excellent place for creating your network with CTOs, CEOs, and Marketing Agencies. It's a fantastic platform. I think 99% of professionals use LinkedIn. It's an enormous opportunity for all professionals. 
You can find Freelancing work, Part-time jobs and Contract base projects with small and big companies Like Google, Microsoft, and Apple, all types of companies here.
Also, You can find individuals who need your help and approach your services to him.
Linkedin is the best freelance website. Linkedin offers you a bunch of opportunities. Lots of awesome things for you on LinkedIn.
Link – https://www.linkedin.com/