If you are planning to move to the UK you should know about the highest paying job in the UK. From bankers to CEOs, there are a variety of positions that offer a high salary.
The United Kingdom is a country with a rich history and many opportunities for those seeking employment. From London to Edinburgh, there are plenty of options for those looking for work. But what are the highest-paying jobs in the UK?
There are many factors that contribute to how much someone is paid. Education, experience, and location all play a role in determining salary. In general, jobs that require more training and experience tend to pay more than entry-level positions. And, as one would expect, employment in London tends to pay more than jobs in other parts of the UK.
You Should Know These 12 Highest-Paying Job In the UK
In the United Kingdom, there are many high-paying jobs. Some of these jobs are in industries such as finance, technology, and healthcare. Other high-paying jobs are in the public sector, such as teaching and government. Here is a list of the highest-paying jobs in the UK.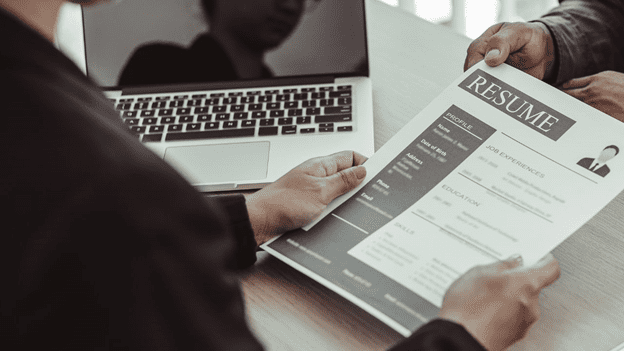 1. Investment Banking
A career in banking can be very lucrative. Bankers typically earn a six-figure salary, and bonuses can often double that amount. Working hours can be long, but bankers typically have generous vacation time and benefits packages. Investment bankers are some of the highest-paying jobs in the UK.
Educational Qualification
● The 4-Year degree program in investment banking
● Or M.Sc in Retail & Digital banking
● Professional work experience
Roles & Responsibility
● Assists customers or clients to increase their investment capital amount.
● Involvement in an advisory capacity like debt & equity.
● Involves additional advisory services like mutual funds, pension funds, and hedge funds.
Salary
They earn an average salary of £75,000 per year.
2. Medicine or Doctors
Doctors are among the highest-paid professionals in the UK.
Educational Qualification
● A Medicine degree from any recognized UK university is preferred.
● Professional clinical training is required.
Roles & Responsibility
● Take care of the patient's health.
● Work in a team to find a better solution to patients' problems.
Salary
Doctors also earn a very high income in the UK. They typically start out earning a six-figure salary, and their earnings grow as they gain experience. Doctors usually work long hours, but they also have the satisfaction of knowing they are helping people every day. They earn an average salary of £70,000 per year.
3. Lawyers
Lawyers in the UK also earn a good living. By becoming a lawyer in the UK you don't only earn a handsome salary but also earn a reputation among societies as it very reputable profession.
Educational Qualification
● 3-Year of Undergraduate (UG) program
● 1-Year legal practice course
● 2-Year professional skill course
● Law training
Roles & Responsibility
● In-depth discussion regarding the client's case.
● Give necessary advice to the client regarding their case problems.
Salary
They usually start out with a 6-figure salary and can make even more if they move into private practice. A new report has revealed that it is among the top 20 highest-paying jobs in the UK. The research, which was conducted by various job sites, looked at the average salary of workers in various sectors across the country.
An actuary is a member of the business community who deals with measuring and managing risk and uncertainty.
Education Qualification
The candidates must be graduates with A-level in mathematics and a grade -C in all other subjects.
Roles & Responsibility
● They must be aware of all the mathematical modelling techniques, and statistical concepts in order to evaluate risks.
● Analyze all the data carefully.
● Make calculations fast to find rates like accidental rates etc.
● As an actuary, you have to make reports, provide updates, and craft presentations and valuations.
Salary
This is also the highest-paying job in the UK. If you are fresher in actuaries then your salary is around £22,000 and £33,000. After gaining some experience you can earn up to £110,000 or £200,000.
5. Marketing and Sales Directors
Directors of marketing and sales generally plan, coordinate, and oversee market research as well as create and carry out an organization's marketing and sales policies. Apart from this, they are also experts in creating highly optimized market tactics based on market trends.
Educational Qualification
There is no specific qualification to become a marketing and sales director in the United Kingdom. But most companies preferred MBA holders.
Roles & Responsibility
● Determines and analyzes the range of items or services to be sold in coordination with other senior personnel.
● Manages personnel hiring and training.
● Talks about the needs of the employer or the client.
● Develops and oversees surveys and studies of consumer response to products.
● Evaluations and recommendations on marketing and sales tactics are produced and/or evaluated.
● Reviews and analyses sales data provides guidance on and keeps an eye on marketing and promotional efforts
Salary
The typical yearly salary for a director of sales and marketing is $115,357. You also have the possibility to investigate different roles and careers with a 5% job growth rate.
6. Orthodontist
A dentist with special training in identifying, avoiding, and treating issues with the teeth and jaw is an orthodontist. They address the problems already there and are skilled at spotting potential future issues. Orthodontists treat patients of various ages, from infants to seniors. This is the most famous profession among youths in the UK and is also considered the highest-paying job in the UK.
Educational Qualification
A minimum of five years of education in dental school are required to become a dentist, followed by one to two years of practice under supervision.
There are three stages of dental education:
● Undergraduates
● Dentistry postgraduate education
● Professional practical training experience
Roles & responsibility
They routinely place and adjust braces and other dental tools and equipment as part of their profession. They identify problems caused by tooth and jaw misalignment and create a suggested course of action. They keep an eye on how the face grows and develops to look for any anomalies or problems.
Salary
Orthodontists typically earn £78,000 gross annually ($4,480 net), which is £48,400 (+164%) more than the average income in the UK.
An orthodontic specialist can anticipate a starting income of £45,200 on average. Most employees earn more than £160,000 annually.
7. Aircraft Controller
An aircraft Controller is another highest paying job in the UK as it generally refers to a person who's involved in controlling all the flights or any other aircraft movement in or out of the runways of specific airports. They generally work in a team to ensure proper aircraft traffic control.
Education
● There is no specific qualification needed but below we listed some basic qualification criteria to become an aircraft controller.
● Scoring 5 GC SEs at 9 to 4 grades with Mathematics and English.
● Must be a trainee under National Air Traffic Services.
Roles & Responsibility
● Responsible for maintenance of aircraft movements.
● Keep eye on all aircraft on runways.
● Give other controlling traffic centres control of the flights that are departing, as well as take over the flights that are coming.
Salary
As an aircraft controller, you can earn £1,960 to £2,060 per week which makes it one of the highest-paying jobs in the UK. if we talk about their monthly salary then it would be in the range of £40,014 to £45,253. Senior aircraft controllers can earn up to £100,000 or more.
8. Enterprise Architect
Enterprise Architect is related to management practice that follows a set of rules and guidelines, all organization's architectural principles, and government rules & regulations in order to create incredible designs of the organization's buildings or infrastructure.
Educational Qualification
● To become an Enterprise Architect, Candidates must have a degree of bachelor's in Computer science or IT sector or any field relevant to that post.
● Apart from a bachelor's degree if the applicant has an MBA degree it would increase the chances of selection.
Roles & Responsibility
● Proper communication
● Designs & renovate infrastructure to provide amazing looks
● Envisioning
Salary
The basic salary for the post of Enterprise Architect is around £70,000 annually which makes it among the highest-paying job in the UK. But if we talk about the total pay scale then it would be from £50,000 to £120,000 as these figures are not fixed and change from time to time based on the company's location and package criteria.
9. Advertising and Public Relations agents
An advertising and public relations agent's job is to reach out to a target audience and convey the message effectively. They determine the target demographic and use different forms of advertising to reach their goal. This job is among the highest-paying job in the UK and requires a world-class education.
Educational Qualification
These jobs usually require a Bachelor's degree and at least five years of work experience in the field. In addition to these requirements, an individual should choose a career that aligns with their interests. Not everyone wants to become a CEO or train conductor, so it's important to choose a career that you like and that will allow you to live comfortably.
Roles & Responsibility
● They develop credible relationships with clients and other media channels
● Monitoring all the media resources like newspapers, broadcasts, social media platform sites, blogs and many other things
● Write magazines or press releases
● Redefine and organize large events
● Do proper research for new clients and other new proposals
Salary
If we talk about the starting salary then it is around £20,000 to £27,000. The salary or remuneration for senior PR officers is around £27,000 to £50,000 which is quite good actually.
A career in brokerage is one of the highest-paying jobs in the UK. Brokers don't need a specific degree to get started, but they do need analytical skills and good insight to be successful. They advise their clients on which investments to make and manage investment assets, including shares, bonds, and real estate. Brokers may also specialize in different areas, such as risk management, aviation, marine, household, and motor insurance. In addition to their financial compensation, brokers can also enjoy perks, such as company cars, pensions, and even private medical insurance.
Educational Qualification
Many brokerage firms offer structured graduate training schemes to provide a variety of experiences across different areas. These programmes generally last for 18 months to two years and include various courses focusing on the technical aspects of broking. These schemes are supervised by senior colleagues and help students become more knowledgeable.
Roles & Responsibility
● Collect all the mandatory data from their clients while evaluating their risk tolerance and insurance requirements
● Make sure, in accordance with industry rules, that their clients are aware of the conditions and the scope of the coverage offered.
● To find the most appropriate insurance for your clients at the best terms, investigate the policies of insurance firms and bargain with underwriters.
● Arrange for client insurance coverage and provide insurers with the information.
Salary
This working profession has no fixed salary actually all the earnings depend on the clients. But here in this section, we will discuss approximately salary bar. If you are working as a broker at a junior level, you can earn £20,000 to £30,000 or £60,000.
11. Software engineers
A software engineer works in a wide range of fields. The skills required to work in this sector range from design to implementation and support. Jobs for software engineers range from the public sector to specialist IT firms. Those with a background in this field can also find employment in manufacturing and telecommunications. Other fields of employment include the financial services sector, where software engineers work for global investment banks and security market specialists.
Educational Qualification
Without a degree in computer science or a related field, it is still possible to work as a software developer. It is advised that you possess different programming experience and knowledge, or hold a BTEC in computer science or an A Level in math, quantum mechanics, or computing.
Roles & Responsibility
Creating software for the assigned companies
Analyze the working potential of software installed in the company
Salary
Although the UK is a cheap labour market, salaries for software engineers tend to be lower than those in other European countries and around £70,726 to £100,313 this makes it a most highest-paying job in the UK. The shortage of qualified engineers in the UK limits the pay potential for UK engineers. Furthermore, there are fewer UK companies hiring software engineers, so employers can afford to pay lower salaries.
12. Chief Executives
Chief Executives in the UK are some of the highest-paid jobs in the country. The compensation of these executives has increased by 232 per cent since 2000, while the average UK worker's wages rose by just two per cent. This means that CEOs are paid more than their employees for doing the same job.
Educational Qualification
● Bachelor degree
● MBA degree
● Business & assessment skill
Roles & Responsibility
As the most senior people in an organization, chief executives usually have many years of experience and excellent people skills. They also need to be able to make difficult decisions. Although the pay is excellent, the role is challenging and requires long hours. A chief executive can make a huge difference to an organisation, but they are responsible for the success of the business.
Salary
The salary of chief executives in the United Kingdom is around £130,448. This is the typical annual pay after housing, transportation, and other amenities. Experience, talents, gender, and location all have a significant impact on chief executive officer remuneration. You can find a thorough analysis based on a variety of factors below.
End Note
You should select a position that is entirely relevant to your field of interest. Similar to how not everyone wants to drive trains, not everyone wants to be a CEO. In the end, it all comes down to what occupation makes you happy while enabling you to maintain a respectable standard of living. The highest-paying job in the UK is that of a chief executive officer and many more are mentioned above in the article. However, this is not the only job that pays well in the country. There are many other high-paying jobs such as investment bankers, lawyers, and doctors. This just goes to show that there are many opportunities for those who are willing to work hard and make a good living in the UK.
If you have any queries or questions about this article message – Contact Us