Nowadays inflation affects the economy as it forces everyone to find other part-time jobs online to compensate for family needs. Look no further as we covered every online earning option in this blog post.
You always need to think about your pizza party to your personal expenses before spending your hard-earned money. Right!
If you are searching for ways to earn money in your spare time then you are in the correct mode. Today in this blog post, we will cover all the part-time online jobs that help you earn handsome money.
So let's take a deep breath and proceed further.
MUST READ – How To Start Dropshipping Business
14 Part-Time Jobs Online
1. Blogging
Yes, you hear right blogging is the most popular part-time job online as it has the potential to give you 6 figure income per month. So you should think about this profession as part-time or you can also switch to full-time.
This is among the most trendy part-time jobs online as blogging is creating your own space or website and writing on any topic of your interest. This profession needs time and patience as it gradually grows. This is a digital era where everything depends on information so by launching your blog you can provide correct information to the user which helps them to know about the topic.
There are so many platforms where you can start your blog or website some are free and some are paid options. It depends on you which one you choose to start your blog or space.
Platforms to start your blog –
● Medium
● Blogger
● WordPress
● Joomla
Now the question is how to earn money from your newly launched blog. Various platforms give you options to monetize your blog.
Below we are mentioning some of them –
● Google Adsense
● Ezoic
● Through Affiliate products
Earning potential
$100 to $2000
Now the question is how to earn money from your newly launched blog. Various platforms give you options to monetize your blog.
Below we are mentioning some of them –
● Google Adsense
● Ezoic
● Through Affiliate products
Earning potential
$100 to $2000
MUST READ – Top 13 Most In-Demand Skills for freelancing
2. Online Surveys
Many big brands or companies do surveys to get ideas about consumer choices. So this is a great way to earn some cash while browsing the internet in your free time.
There are so many survey sites where you can find surveys of different companies. This kind of part-time job online wants only 20 to 30 minutes to complete surveys.
Top 10 Survey Websites –
● Toluna
● Branded Surveys
● OnePoll
● Pinecone Research
● Swagbucks
● Opinion Outpost
● YouGov
● LifePoints
● PrizeRebel
● Marketagent
Earning
$1 to $100, depending on the number of surveys you complete on daily basis.
MUST READ – Highest Paying Job In the UK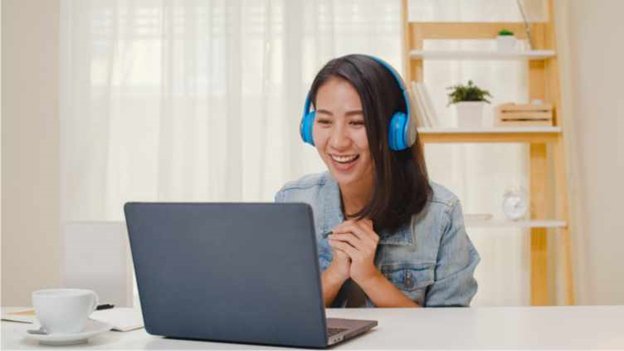 3. By Writing Essays
If you love writing you still can earn money with just your writing skill. There are many essay websites where you can earn money by just writing essays for them.
Essay writing website –
● EssayPro
● write essays
This part-time job online is a good option for college students who every time searching for a way to earn some money in their free time.
Earning
$10 or more for writing one essay.
4. Affiliate marketing
You can be an affiliate marketer and earn by just promoting affiliate products. If you already have a job and searching for a part-time job work this is the best part-time job for you.
The only thing you need to get started with affiliate marketing is good knowledge of marketing tactics which you can learn online easily.
Best affiliate programs –
● Flipkart
● Clickbank
● VCommission
● Amazon
The best thing about affiliate marketing is you don't need to go anywhere for product delivery as everything is done by online platforms.
Earning
$5 to $50 per day
It all depends on the affiliate product and program. After selling each product you get some percentage of the commission. Some affiliate sites offer good commissions.
MUST READ – Which freelancing websites are best for beginners?
5. Video Editor
If you like making videos you can work as a video editor and earn accordingly as this is another fun-loving part-time job online that you can do in your spare time.
This is among the best part-time profession as it requires some video editing & making skills. If you think you earned well then you can switch to a full-time job.
You have to edit the video according to the client's requirements. For example, if the client wants more sound in the video they will contact you and your job is to add sound to the video.
Now the question is How to get started with a video editor?
You will find dozens of video editing gigs on any freelancing platform like Upwork, Fiverr, etc.
Earning potential
$5 to $10 for editing of 2-3 minutes of video.
MUST READ – How to Get Your First Client on Upwork (Expert Method🔥)
6. Earn by solving a captcha
Have you seen different captchas while opening any websites? These captchas help any website to hack or any kind of spamming activity. You can also earn by just solving those captchas and earning some online money.
These captcha-filling part-time jobs online are of different types as somewhere you have to solve a picture captcha and somewhere you have to solve the numeric captcha.
Below we will enlist some of the trusted captcha solver sites where you can register and earn money by solving captchas.
Captcha solver sites Payouts
VirtualBee $10
2Captcha $3
PixProfit $3
Fasttypers $5
MegaTypers $3
ProTypers $3
Earning potential
In the above list, you see that every captcha solver website pays differently but their minimum payout ranges between $0.3 to $10. Or if you solve more captchas you can earn more.
So this is a good opportunity for college students who need money for their every little expense.
7. Voice-Over Job Works
These days voice-over job is high in demand as almost every brand or company needs voice-over artists for their ad videos. So if you think you have a good voice tone this part-time job online is for you. Not only the sound but you must have fluency in English.
The job role of a voice-over artist is to provide narrative or sound behind games, promoting videos, movies, presentations, software demos, and many more.
Earning
$100 for a 15-30 second animation video
$200 to $400 for audiobook recordings/ narratives
And the sky is not the limit as these prices are just starters going up according to the client's requirement.
8. Work as a Virtual Assistant
By just assisting someone online you can earn, isn't this sounds amazing? A virtual assistant is any usual assistant who assists managers, and entrepreneurs by just working online.
This part-time job online requires good communication skills because you have to deal online via the internet, calls so you must have proficient communication. So if you think you can do this job you must have to try this part-time job online.
You can view virtual assistant job notifications on any job portal with the requirements they are looking for.
Earning potential
Earning depends on your working criteria for example if you work hourly basis you can earn $5-20 for Administration tasks.
MUST READ – Top 10 Home Business Ideas You Can Start In 2022
9. Earn as a digital marketer
Digital marketing is a rapidly growing industry as almost every small, medium, or established company or brand needs marketers to promote their services or products.
As a digital marketer, your job role is to –
● Create & execute a marketing plan for a company you are working for
● Email marketing
● Social media marketing
● Launch an Ad campaign
● Measure & track all the performance of the ad campaign
But where to learn digital marketing? So don't worry in this digital era you can find so many online resources to learn digital marketing and start your part-time jobs online.
Earning
With your digital marketing services, you can earn up to $81,000 annually or more.
10. Social Media Manager
Big brands need someone to manage their social media account for this they hire social media manager. This is among the best part-time jobs online if you want to earn only by spending 2-3 hours on social media platforms.
As a social media manager, your main job is to promote company products, engage with the users and create a company image so that users get to know more about the company.
Earning
No specific earning range as you can earn as much as you can. Normally the range goes from $20 to $25 per hour and $7000 to $10,000 per month.
There are so many Freelancing or job searching platforms like Fiverr, Upwork, Toptal, etc. where you can find dozens of social media manager requirements.
11. Earn by just playing games
Do you like playing games? Yes, that's 100 per cent right! You can earn real cash by just playing some fun-loving games. As there are some websites which give you money by playing games.
Now you got a question of why they pay money by just playing games. So the reason is to test the games. Gaming companies need someone to test the game efficiency for which they release some offers or payouts to play games.
Few companies name who pays for playing games –
● HQ Trivia
● Swagbucks
● InboxDollars
Earning
It's not that much you think but yeah it's better than nothing.
$.04 to $1 or sometimes $10.
12. Earn by doing simple data entry work
Every company needs someone to enter and manage all their data for this they need someone who expert in data entry operations. If you are searching for any part-time jobs online which require less skill you can opt for it.
To become a data entry operator you need simple data entry skills like –
● Basic computer knowledge like MS Office, Excel, etc.
● Good typing speed
● Basic English
Now if you think that this is a very easy job so be alert as this is a very responsible job which requires so much hard work. As a data entry operator, you have some key responsibilities like –
● Entering all the manual data
● Maintaining data repository
● Organizing files so that they can be easily accessible
Earning
$15 to $30 per hour or more
As it depends on the company you are working with as some company pays on an hourly basis and some company pays monthly basis.
13. Working as a transcriptionist
Have you listened to podcasts or any audio news? What if someone pays you to write exactly what you hear in the audio Yes this is what transcriptionists do. They listen to audio files and transcribe those recordings into writing forms.
This part-time job online is a little bit tedious but the most lucrative part-time job gives you more money in just 2 to 3 hours of working time.
Now the question is where to get started. Below we are mentioning some transcriptionist platforms where you found so many transcriptionist jobs.
● TranscribeMe
● Upwork
● Go Transcript
Earning
$3 to $9 per hour or more
14. Become an online tutor
This is among the most common and favourite part-time professions for everyone. If you feel that you are good at something you can be a tutor for example if you know mathematics perfectly you can earn enough money by just tutoring for 2 to 3 hours.
The Digital era also affects teaching as you don't need to go anywhere to teach your students you can still do this online with any video calling software or apps like Zoom or Google meet.
Few online tutoring sites –
● TutorCity.in
● WizIQ
● TutorIndia
● Chegg Tutors
● Tutor.com
● SuperProf.co.uk
● Vedantu
Online tutoring gives you a comfortable teaching opportunity but on the other hand, it increases your responsibility as you have to evaluate student performance on daily basis, and clear their concepts or doubts so that they can perform well in the exam.
Earning
$15 to $25 per hour
There is no limit in this field as you can earn as much as you can.
Wrapping up
These days almost everyone searching part time jobs online to earn some extra money for their basic needs. This article will assist you to find a suitable part-time job for your interest.